Discography
Arrows
2010
FMR records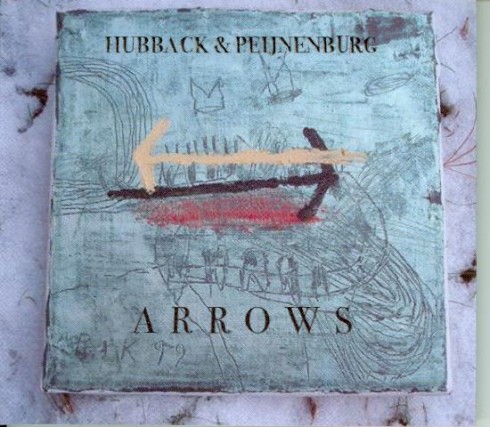 Steve Hubback sound sculpture
Ad Peijnenburg baritone and sopraninosax
All percussion instruments and sculptures created by Steve Hubback
Recorded and engineered by Ralph Timmermans at Dimruimte Studio in Eindhoven, The Netherlands on 12-12-2008. All compositions by Hubback and Peijnenburg except Ancient America which is based on an Indian folk song.
Produced for FMR by Trevor taylor
Frontside: painting 24 x 24 by Rik van Iersel
CD layout Ewan Rigg
1. impression from silence 9.02
2. impression from silence ll 9.04
3. prooi 5.02
4. something circles 3.44
5. ancient america 3.37
6. mole dance 2.06
7. ayshan brass 3.51
8. baritayle 2.42
9. one for moradi 4.38
10. zeldzaam 3.52
11. pray for silence 2.40
Brooklyn Calling
2004
Dino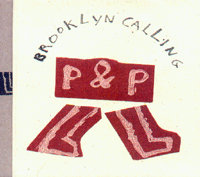 On Januari 2004 I went to NY to record a duo CD with the master on bass violin Mr. William Parker. While outside it was deep winter inside the fire was burning. We recorded at the Strobe-Light Sound Studio, Brooklyn,NY on the 14th & 15th. It was my first encounter with the Big Apple and I liked it verry much.
1. Notes From Heaven 19:56
2. Many things 13:51
3. Streetwise 10:03
4. Clear Stray 14:49
5. Pretty easy 06:55
And other stuff
2000
FMR CD75-0101

Steve Hubback: percussion.
Ad Peijnenburg: baritonesax, sopraninosax, bombarde, hichiriki.
recorded at 2B Eindhoven, Holland on 22 and 25 februari 2000.
All tracks by Hubback/Peijnenburg, except track 11 which is by Synes/Jones.
1. Playing
2. Together
3. Different
4. Pitch
5. Moods
6. Short Things
7. From East
8. West
9. Down Under
10 An Asian Gospel
11. There is no greater love
12. Folky Stuff
13. Abstrackt Stuff
14. Down to earts
15. And other stuff
The Pretty Original Brainstormers
1998
Dino CD 21998

Composed by Alan Purves (percussion and toys) and Ad Peijnenburg brs, síno hichiriki, bombarde.
Recorded at Het Klooster in Nuenen, Holland on 21-12-1997.
1. Indians and bells
2. Our ramble
3. Our silent way
4. Nihon Way
5. The count is comming
6. Scotish indians
top jazz world music
1997
Cassette Tape "top jazz world music" by THE BIZZ
Suddenley I realised I made also two cassette tapes (100 copies each). I found from each one 1 copy in a dusty place in my house. The first one is a solo baritone recording I made in 1993. I made this tape just before I went for the first time to Japan in the summer of 1993. I sold them all during this tour (great bussines!). The other one is a live recording from a dutch tour I organised. It was a trio that was called THE BIZZ with african percussionist Thebe Lipere and the underrated british gitar player Billy Jenkins.
Ad Peijnenburg: baritone sax, E flat clarinet, bombarde, vocals (and recordings)
Billy Jenkins(uk): gitar and vocals
Thebe Lipere: african percussion and home made junk plus vocals
Live recording from a concert in OCC in Amsterdam on 30-10-1997 The concert is one big improvisation, we just follow where the music takes us and sometimes the listener will hear wellknown parts of songs he heard before. The audiance was very small (6 people?) but the concert was exciting. I think we did a very good version of the standard Night and Day.
Solo Baritone
1993
Cassette Tape Solo Baritone recorded in 1993 in RGL studio Veldhoven, Holland.
all compositions by Ad Peijnenburg
A side
1. bc
2. texel
3. bee
4. tide
5. bosnie
B side
7. bosnie 2
8. 3&5
9. wave
10. overtone party
11. fantasio in triplo